One of the bigger projects which I am working on is the SCALA project.The acronym SCALA stands for System Convergence in Applications of Location Awareness.
This project is a cooperation between the research groups e-lab of Hogeschool Antwerp, DraMCo of KaHo Sint-Lieven and the Carinthia University of Applied Sciences involving my field of study Medical Information Technology.
Location based services, context awareness,… are important components for further development of the ambient assisted living and working surroundings. For this reason, information about the indoor position of the users is necessary. SCALA acts as a middleware layer between the application site and the positioning/sensor systems on the other site.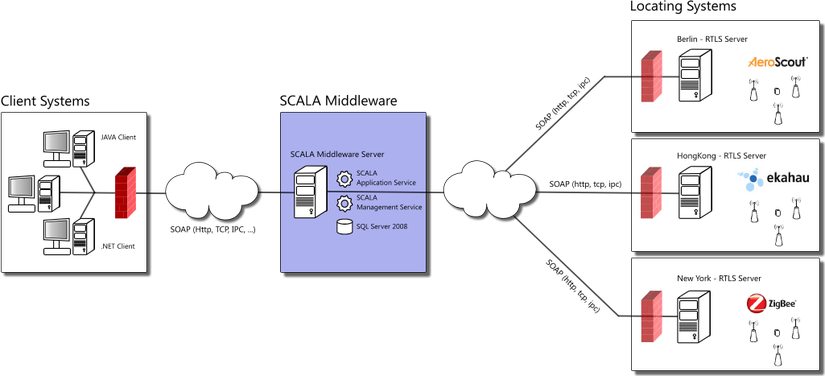 The convergence layer does not only make positioning technologies more accessible from applications' side, but also allows selecting and/or combining several technologies, according to their presence, to get more and/or better positioning information. The middleware layer consists of a more or less losely coupled tiers which are interfaced via WCF (Windows Communication Foundation).
Our part in the project is to handle the information transfer between our SMEs (Small Medium Enterprise) and to implement the Stack-Interface from our indoor localization system within the SCALA localization engine system. We are using the CC2431/2430. This is a System-on-Chip (SoC) Solution for ZigBee/IEEE 802.15.4 Wireless Sensor Network development by  Chipcon which was bought up later by TI.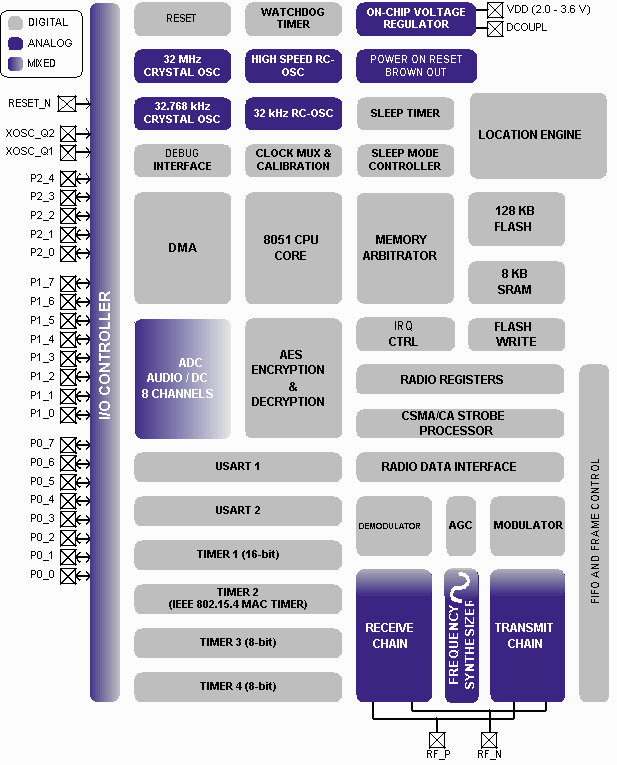 The chip includes a location detection hardware module that can be used in devices which acts as blind nodes (i.e. nodes with unknown location) to receive signals from nodes with known locations. Based on this location engine they are able to calculate their position. The CC2431 consists of a CC2420 RF transceiver and an industry-standard enhanced 8051 MCU with 128 KB flash memory and 8 KB RAM. The ZigBee Stack is also from TI and is called ZStack .